Many people have continued to react to the new photos shared by Nollywood star, Luchy Donalds on Instagram, and many are happy to see her looking good in the photos.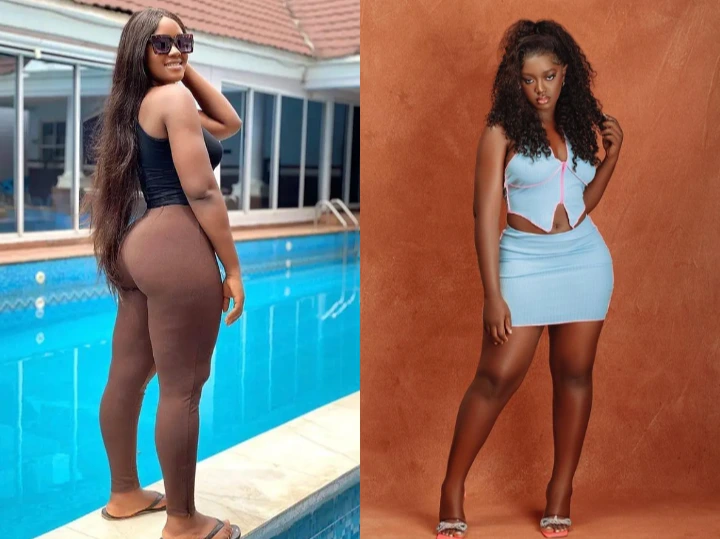 While reacting to the recent photos shared on Instagram by the star, many people noted that she's an absolute beauty, and her outfit is top-notch.
Others noted that God has blessed her with not just acting talents, but with facial beauty, fine chocolate skin, and a very good body shape.
Frank Tana, one of her numerous fans on Instagram noted that she remains one of the most pretty girls in Nigeria, while Beauty Chris another of her star noted that she's very cute in her outfit.
Below is a screenshot of how fans reacted to her (Luchy Donalds) photos on Instagram;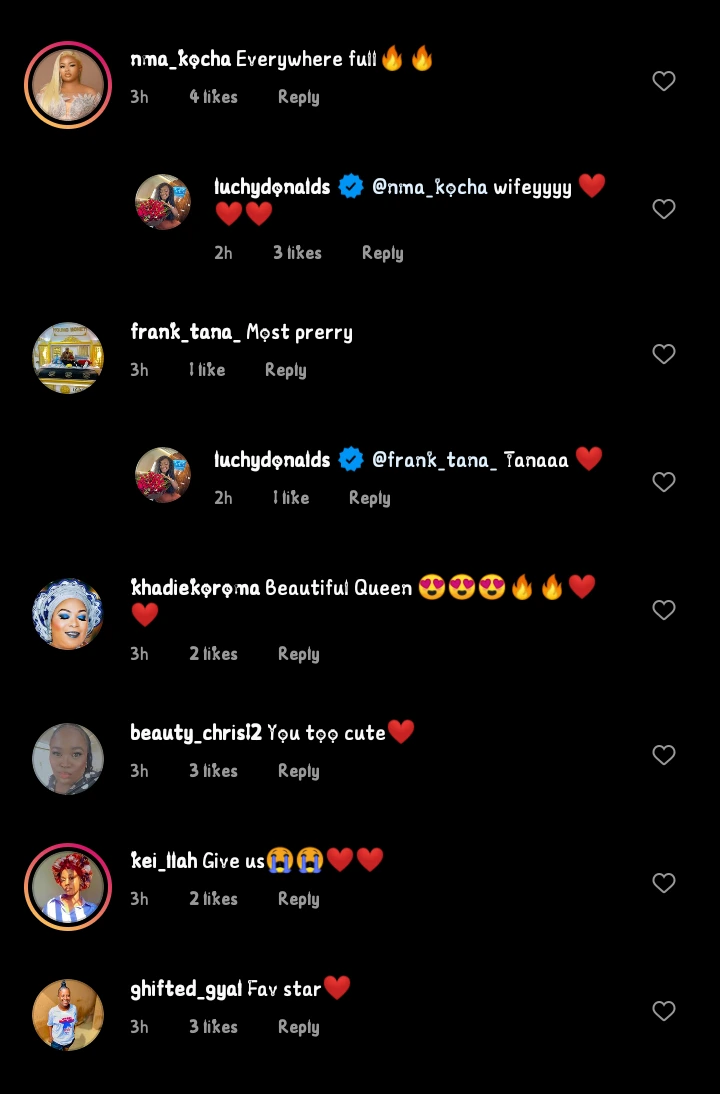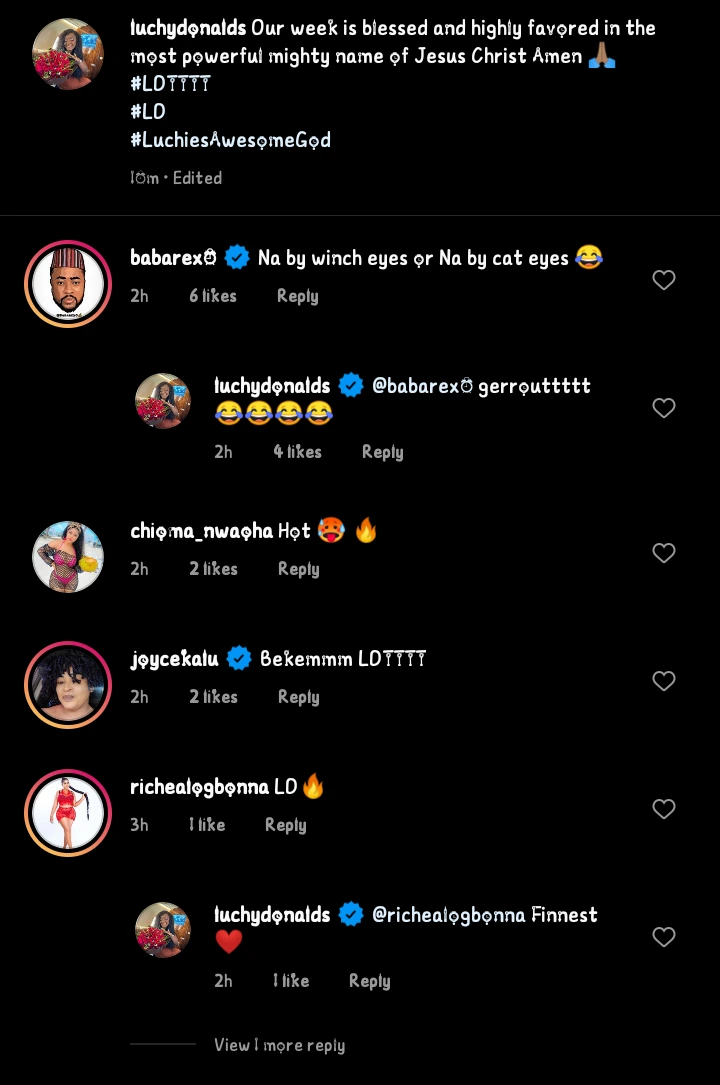 Here are the photos shared by Luchy Donalds on Instagram;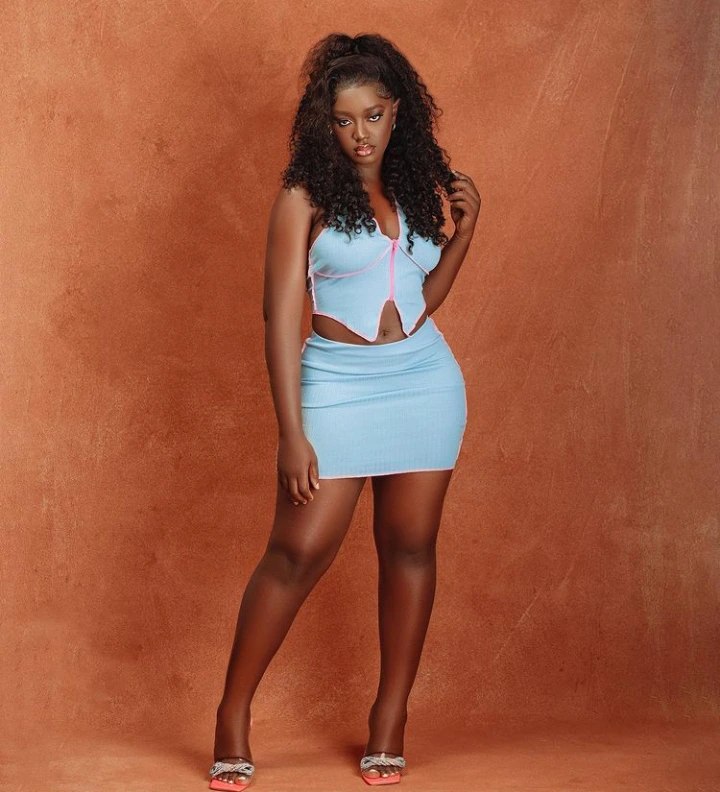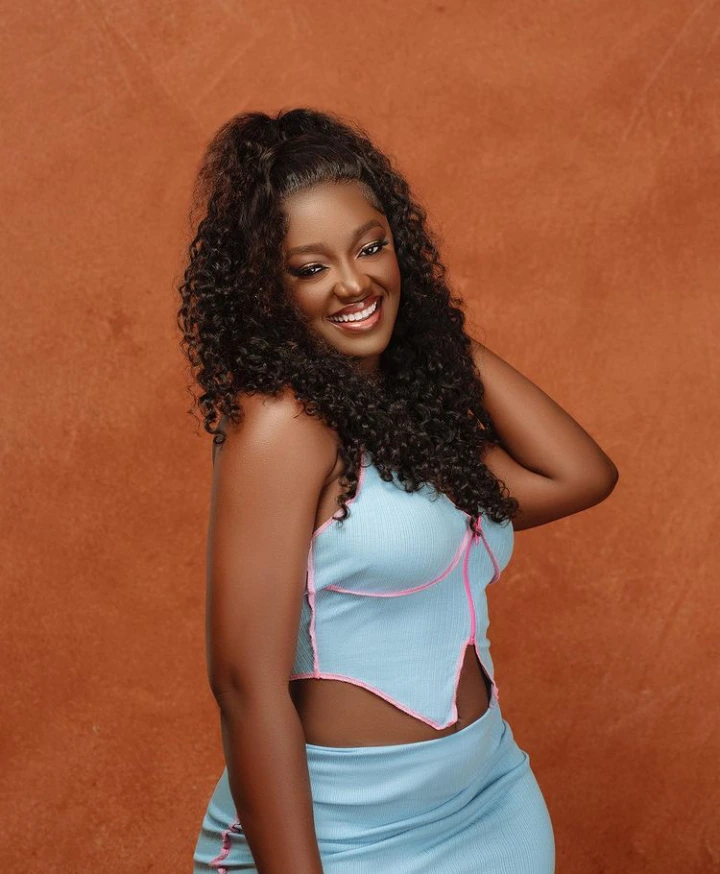 Feel free to share your thoughts on the photos via the comment sections.