Fake Ynassh Gang- Moment a model's backside implant deflates while walking the runway at a fashion show (Video)
During a recent fashion show, a model had an embarrassing experience while strutting down the runway.
The woman was strutting the stage in an animal print bikini when one side of her butt deflated and dropped to an absurdly low level. It appears that she had a butt implant to enhance the appearance of her backside.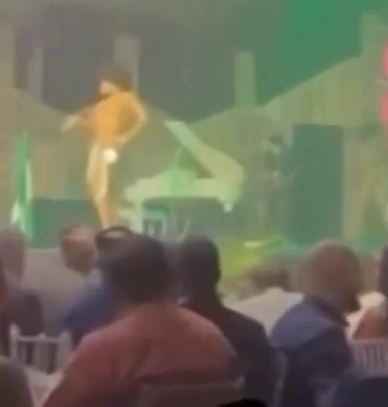 A video of the lady walking down the runway with one side of her butt curvy and the other unnaturally low, as if the implants would fall off, has since gone viral.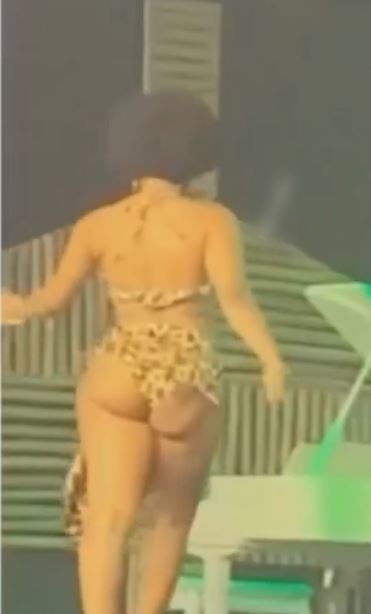 Watch video below,
Reacting to the now viral clip an Instagram user @otorroseline wrote, "Vulcanizer suppose dey that event make e pump am sharp sharp no time".
@amyruby95, "Ahhh one nyash don less 😂😂 Na to run go the neares vulcanizer make them pump am back".
@maurett_kay, "God gave them natural body they say they prefer doctors made that is how they will keep receiving embarrassing, just imagine imagine their body will look like at old age when all the body begins to sag, doctors do yansh for you but him marry woman wey no get yansh.😂😂ladies receive sense".
@perpyy_o, "She will think the people shouting are hailing her o, until she goes backstage 😭😭😭".
@raylouisagha02, "She for back the audience & stylishly hop backwards like Asake😂😂😂!!!"