Cute Nollywood actress, Georgina Ibeh, has set up a debate among her fans on Instagram after she asked them to choose their preferred appearance of her with or without wig on her head. The actress, who is known for being a lively person, indicated that she took the pictures of herself on a movie set where she is currently working on a movie project which she is set to be featured in.
One of the reasons why she is highly rated in the Nollywood movie industry is her versatility in movies, and she has displayed that once again as she changes her looks from applying a wig to showing off her natural hair without a wig on her head. She looks good in a blue outfit as she stuns in nearly done make-up that matches her skin color.
She used her caption to ask her fans to vote on whether they prefer her with or without a wig, and she also revealed that she is on a movie set. She said, "I took some cool pictures when I finished my make-up at work and then made a collage with the pictures." With a wig or without? she asked.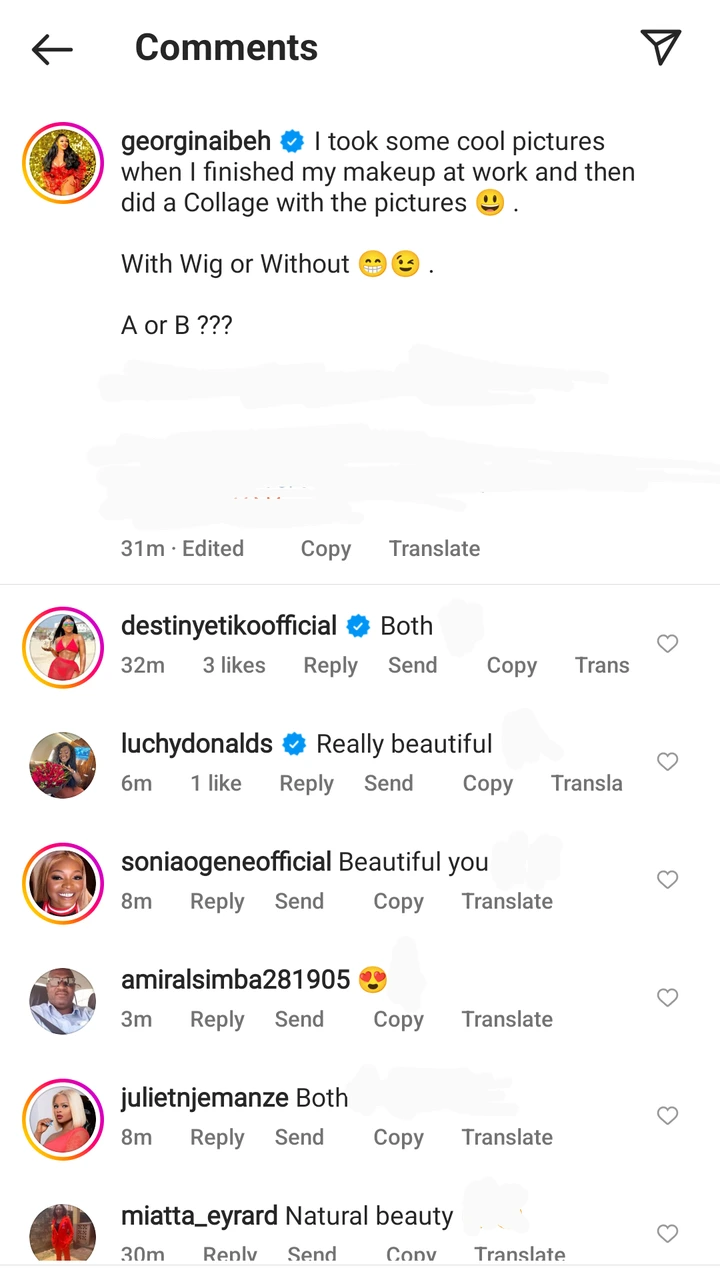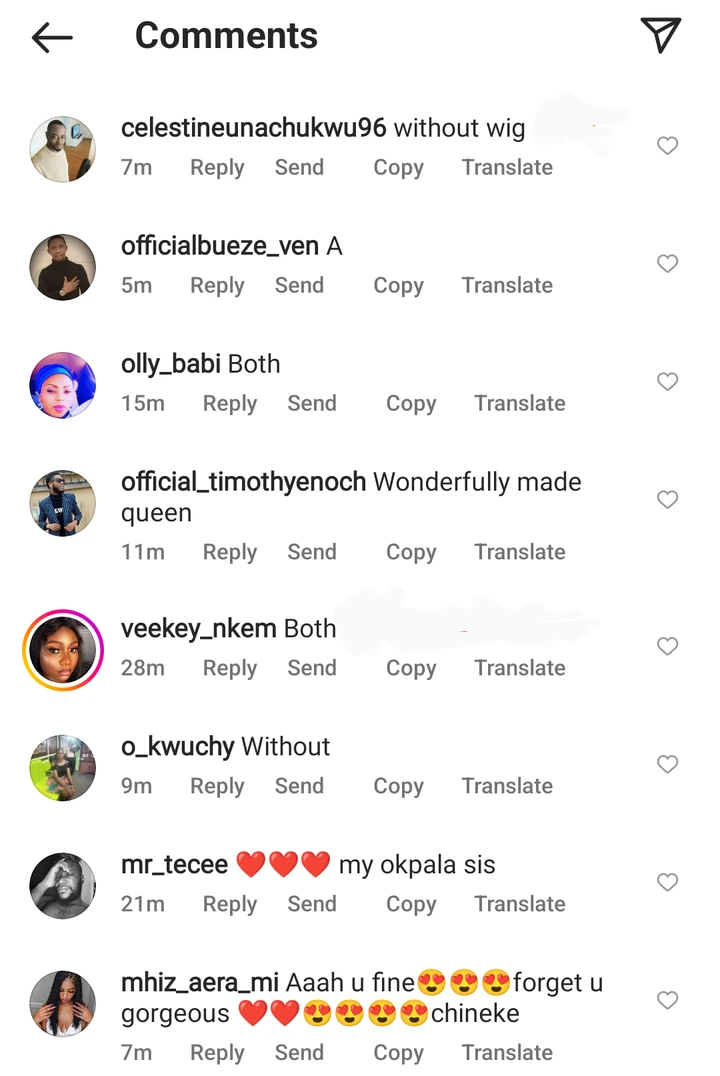 After seeing the pictures, Destiny Etiko quickly reacted by saying she appreciated her looks. She said, "Both."