Shani Jamilah is a beautiful UK based social media influencer who has been alleged to be the girlfriend of Chelsea's star forward, Romelu Lukaku.
Some months ago, in an article published by Max Winters of the Daily Mail online, Lukaku was pictured with Shani in Sardinia taking a vacation to unwind after Belgium's elimination from the Euros.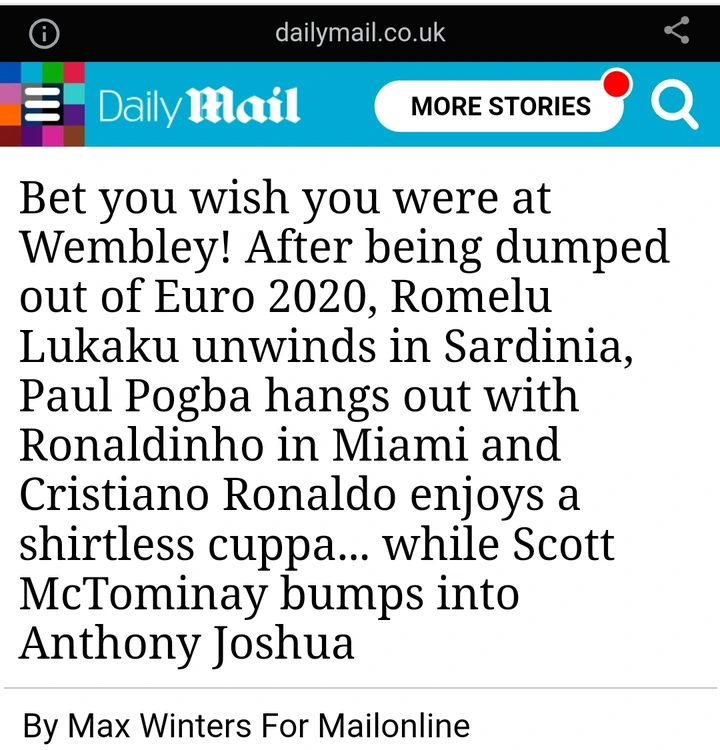 It was the first and only time the pair of them were pictured together. And there has been rumours that the two of them are still dating.
Being a social media influencer, Shani Jamilah has a following of about 140,000 people on Instagram.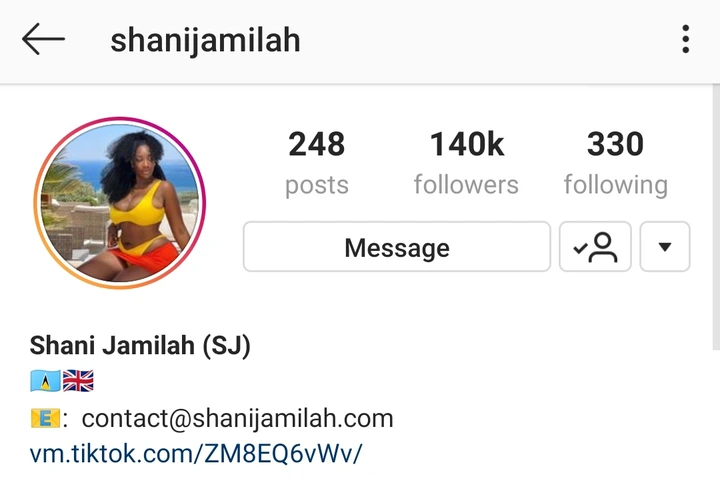 About a week ago, she revealed she was flying out of London, asking her fans to try and guess where she was going to.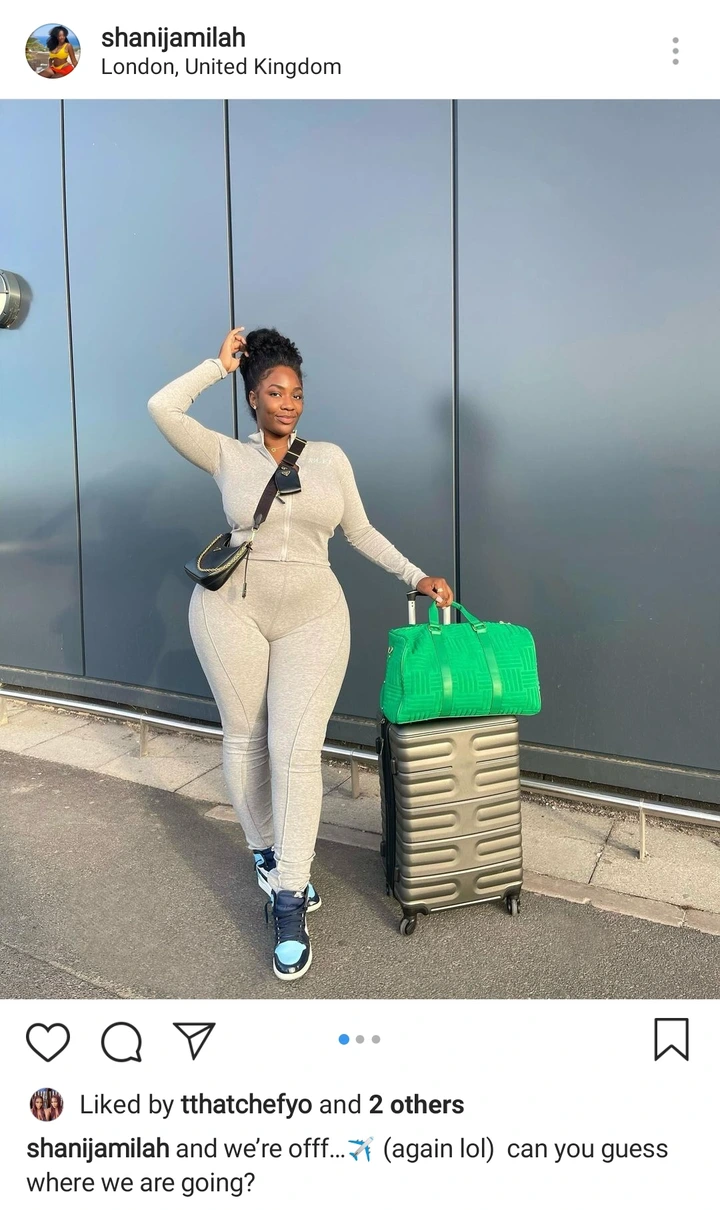 From the photos she has been sharing on her official Instagram handle since then, the beautiful influencer and alleged girlfriend of Lukaku has been on a voyage, touring the Mediterranean sea on a cruise ship known as the Valiant Lady.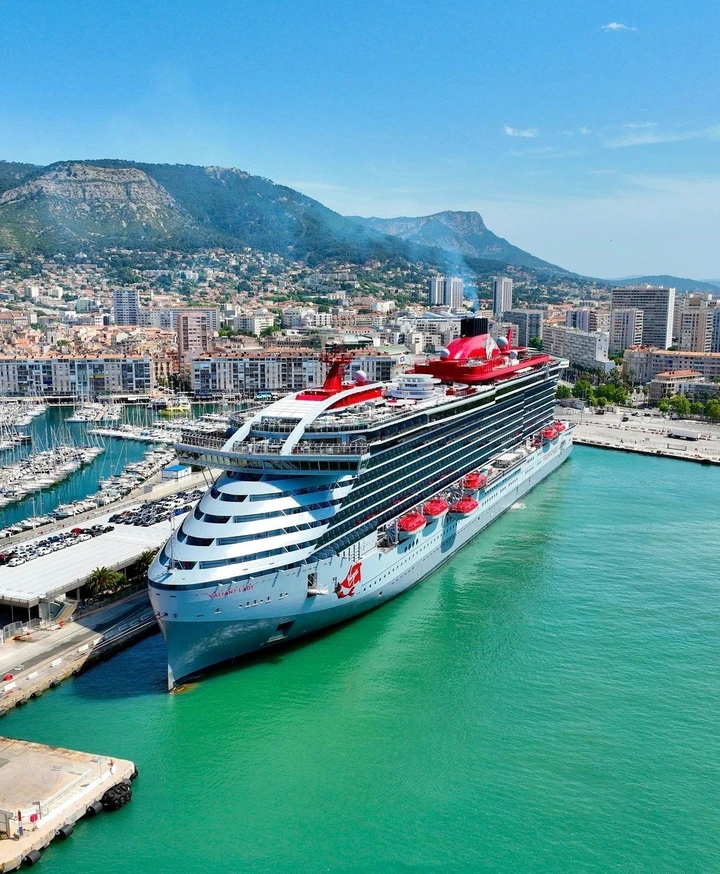 She visited 5 beautiful places: Barcelona, Marseille, Cannes, Oblia and Ibiza on her amazing experience.
Photos From The Voyage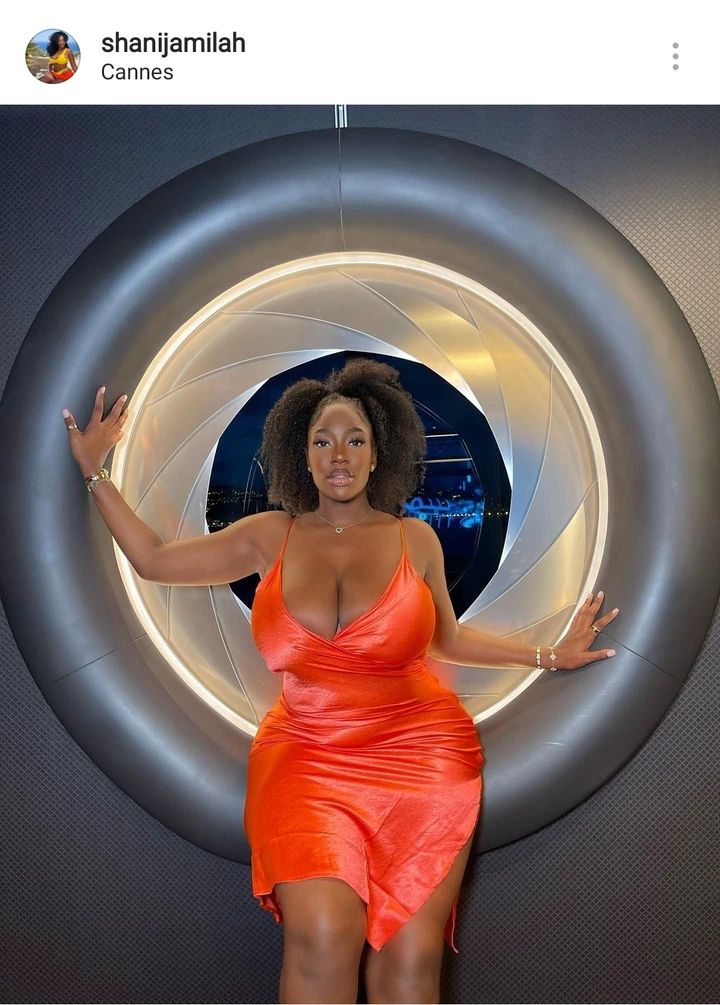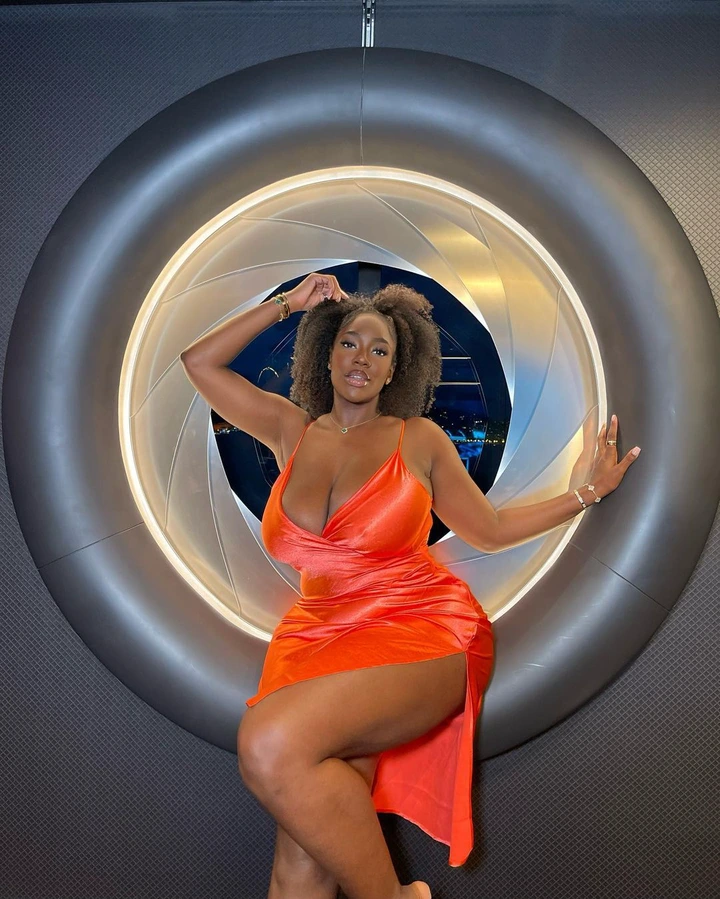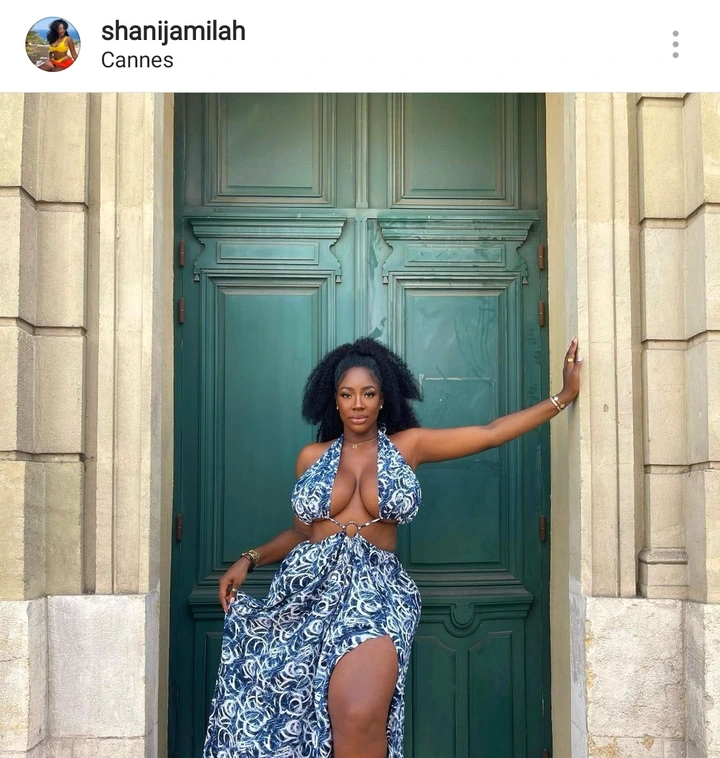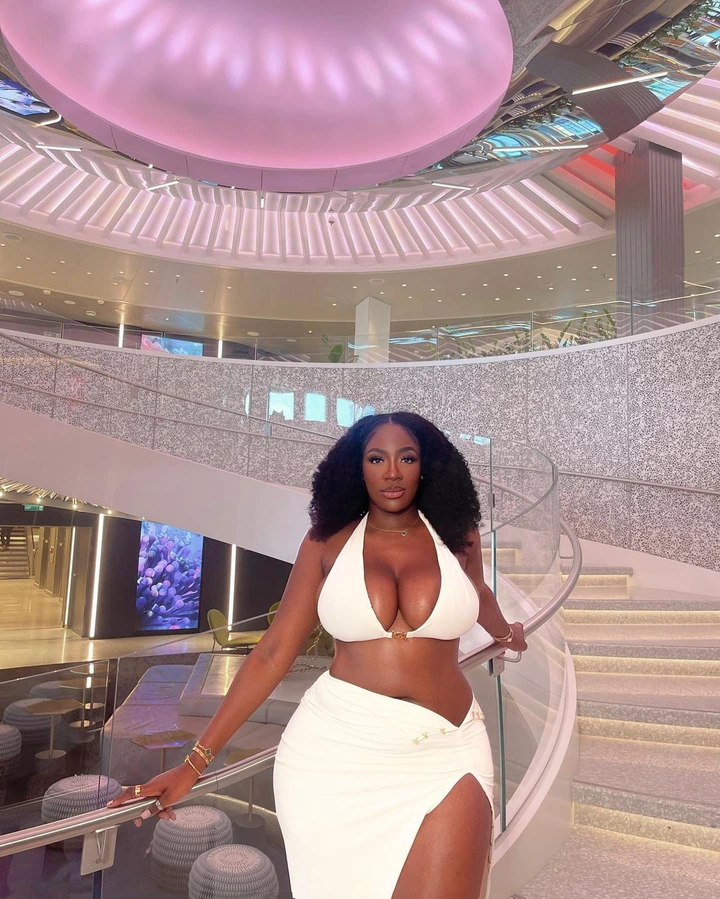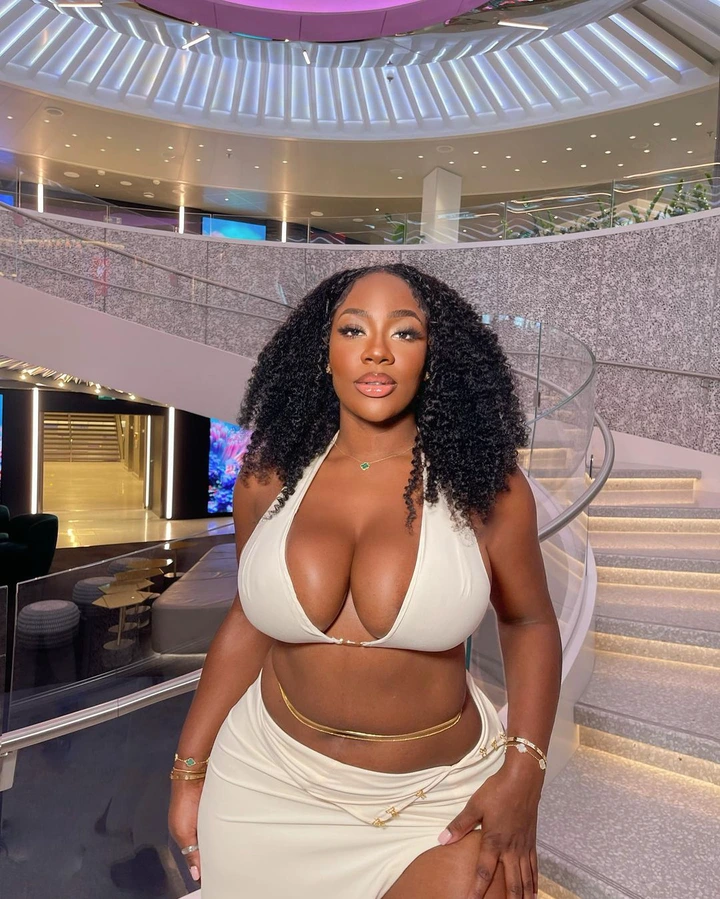 According to her Instagram post this morning, it seems her voyage on the Valiant Lady cruise ship has come to an end.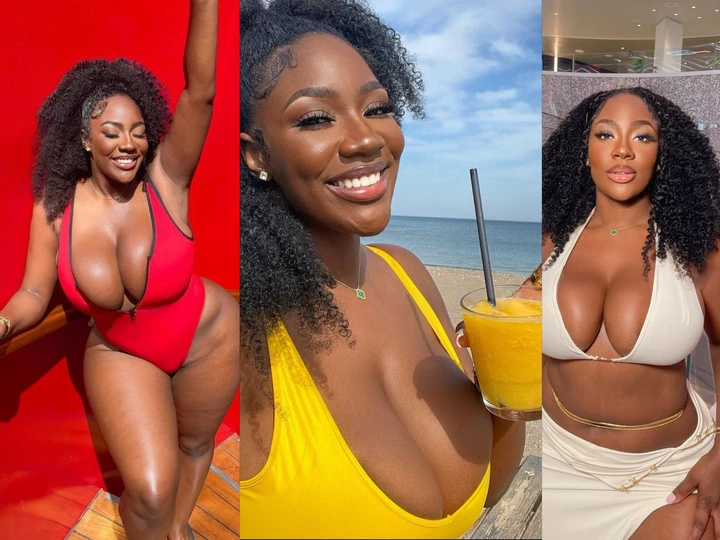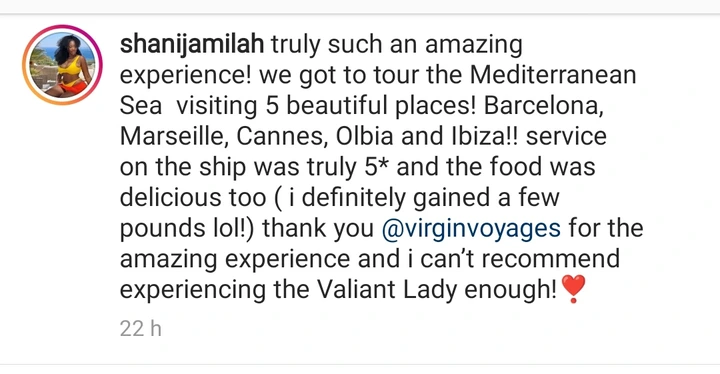 Her photos have since caused a stir pn social media as her followers have been reacting to them.
Reactions