Lizzy Gold is a face that is well known in the entertainment industry, as she is a Nollywood figure that is doing so well for herself in the movie industry. The gorgeous lady in a new post have herself a sounding introduction of herself via a post that reads " let me reintroduce my self, I'm Lizzy Gold  Onuwajw, I'm itsekiri by tribe, I'm from Delta State ex beauty Queen of Delta State, a producer, an actress, I'm completely obedient, a single mum but hope to get married when the time comes. "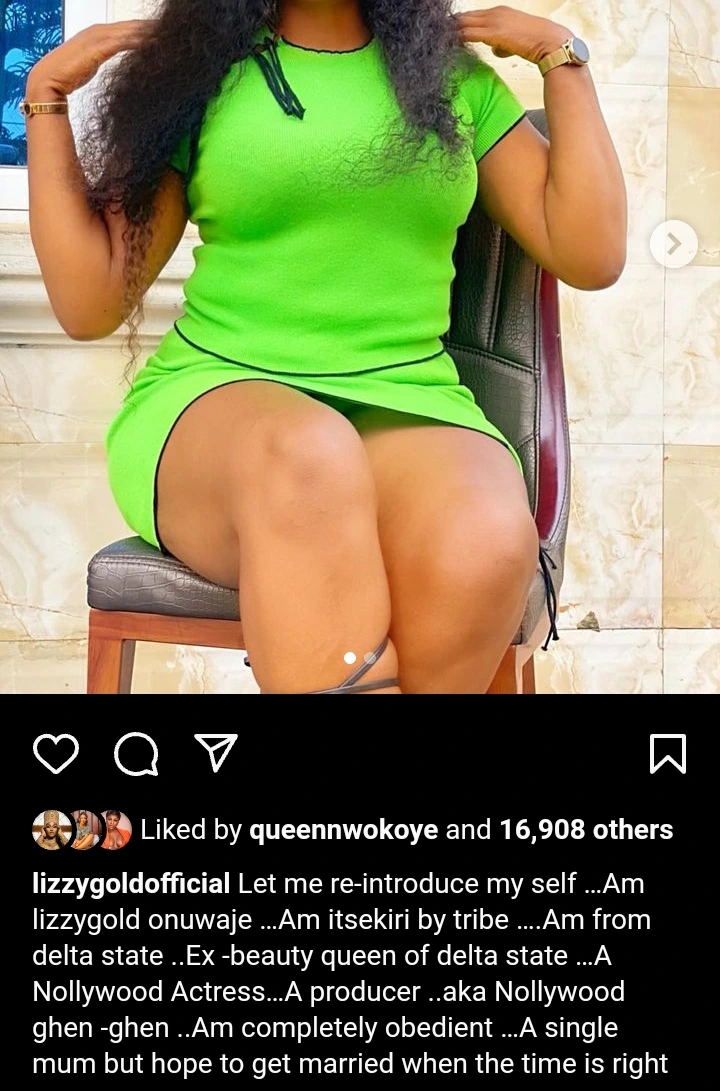 The pretty actress showed her stunning side with such an impeccable display of beauty, as she was dressed in a green outfit, and looking quite exotic, in a fashion that fits the way she had introduced herself, which is so sounding, and shows a lady that is full of character.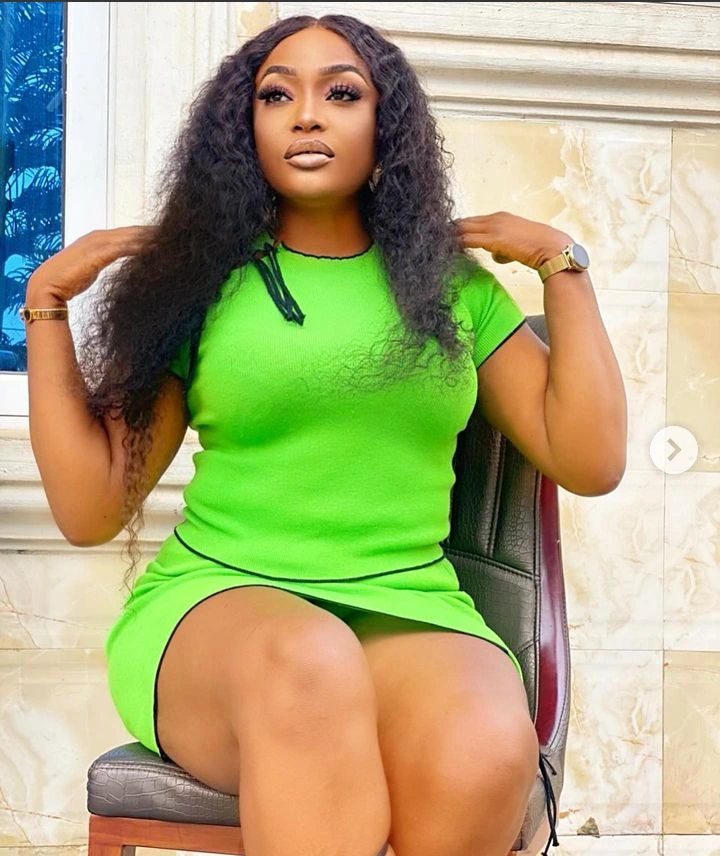 Looking at her post, sometimes it is great for us as humans to take a stock of what makes us the type of personality we are, which is definitely what is on display in her caption, as she has drawn not only her attention to her personality, but also her fans have a glimpse of who she really is when they see her post.